ROADS CLOSED EXHIBITION
Unfortunately we will not be able to get over to the Isle of Man for this year's exhibition at St Ninian's Church in Douglas but, if you are making your way to the TT 2013 please be sure to drop in there and support the efforts of the guys who work hard to produce an excellent display of road racing photography and art during the TT fortnight.
Cartoon Range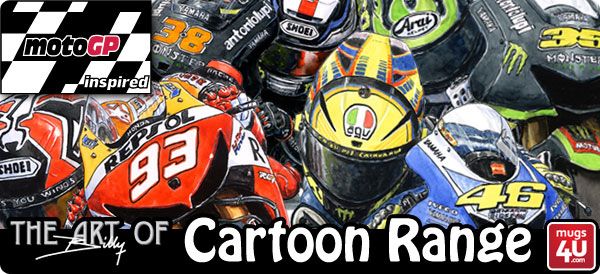 Our friend Billy (from
The Art of Billy
) has been working hard on a new range of cartoons which covers the leading MotoGP riders and the incredible road racers who will be competing on the Isle of Man shortly. Check back for the range of product as we get them finished.